Mobile Locksmith Washington, DC – Locksmiths Services Washington DC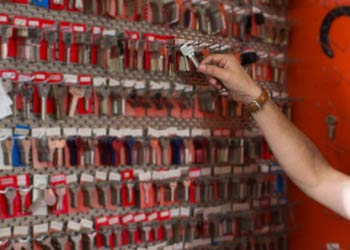 Did your key just break? What do you do? Do you travel all the way down to the hardware store to get a new pair made? What if it's beyond business hours and there's no shop available to cater to your request? What if you drive up all the way to a shop only to return disappointed when the technician tells you they can't replicate your key? Eliminate all the hassle by switching to a smarter, better option – and that's choosing the mobile locksmith services from Locksmiths Services Washington DC! With us, you don't have to travel distances to get your lock and key needs sorted out, rather the workshop comes to your place, no matter where you are in Washington, DC area and delivers the solutions you need, then and there.
Whether you need help with a car lockout by the side of the road or require assistance at your office, you can count on our team of skilled mobile locksmiths to service you, day in and day out, and reach you in less than 20 minutes after you give us a call on 202-715-1350.
Fully-stocked mobile workshops:
Locksmith's no longer restrict themselves to simple tasks such as lock installation or key making, because today there's a lot more that's expected from consumers. As such, we need to be prepared even if you ask us to make a high-security transponder key or unlock a safe – and that's why our mobile locksmith vans are fully stocked to the brim with the essential paraphernalia needed for the job. From tools, to key blanks to locks to computerized equipment, we've got it all. This ensures that any job you need done, we do it right there, without making a return trip to our store.
Quick arrival, quick resolution
When we say we run a mobile locksmith fleet, it isn't just restricted to a few vans. In order to provide quick resolutions, we own a huge number of vehicles, stationing them at convenient points across Washington, DC area. Any time we receive a distress call, we dispatch a van nearest to a customer's location to the site, thus ensuring assistance is provided within 15-20 minutes. Unlike other companies, we don't stretch the waiting time for hours, and assure our customers of the fastest resolution in town.
No more inconvenience, no more hassle! Reach out to Locksmiths Services Washington DC and order locksmith services at your doorstep with its elite mobile locksmith solutions.